Card Reader Pedestal
Models 306-6 & 306-4
These pedestals are typically used to install card readers or intercoms at drive-up and pedestrian access points. Made of 2" X 4" rectangular steel tubing with an 8" X 8" base plate. A steel base plate cover is provided to conceal the mounting hardware. The Model 306-6 has a 6" X 6" mounting plate for housings. The model 306-4 has a 2" X 4" mounting plate for card readers, etc.
MODEL 306-6 NOW AVAILABLE IN BLACK AND WITH 8" X 12" HOUSING.
8" X 12" HOUSING ALSO AVAILABLE IN WHITE.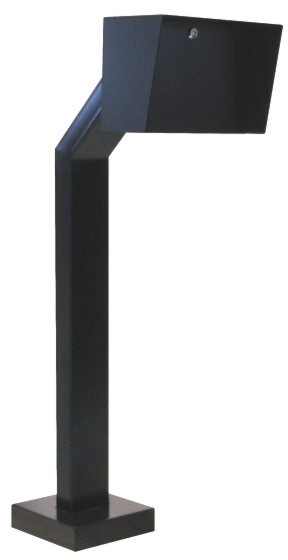 The model 306-6 is available with an acrylic adapter / spacer (p/n MCH5355-MSE12) to mount single gang devices to the pedestal without a housing.
OVERALL HEIGHT: 37"
MATERIAL: 2" x 4" Rectangular steel tubing
FINISH: Cardtex beige or white powder coat

(306-6 Pedestal with 9050-1BD Housing with blank door)
Available in white, beige or black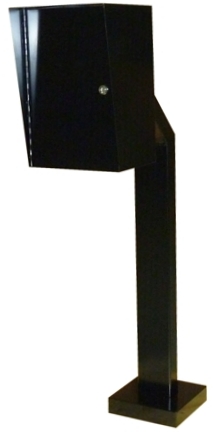 These housings and pedestals are typically used for the installation of card readers, intercoms and other devices at vehicular and pedestrian access points. Hinged door with cam lock provides both security and ease of access. Standard finish is either white, black or beige (bronze) powder coat. Model 9050-1-1 includes model 306-6, 37" tall pedestal and 9050-1BD, 9-1/2" wide X 14-1/4" tall housing. Available in white, beige or black.

306-6 Literature


9050-1-1 Literature


306-4 Literature


H081206-1 Literature


Custom Housings & Pedestals

More Pedestals